Visiting Kilkenny
Kilkenny is a small medieval city in the South-East of Ireland, on the banks of the river Nore.
The city derives its name from St Canice (Irish: Cill Chainnigh, meaning "church of Canice"), a 6th century monk who also gives his name to the beautifully restored Cathedral and 9th Century round tower. The city grew from this ecclesiastical site, and evidence of its rich heritage abounds in the many medieval buildings and winding slipways that still remain, from the 12th Century origins of Kilkenny Castle to the 17th Century merchant's dwelling, Rothe House.  Explore the wonders of Ireland's Medieval Mile and the Medieval Mile Museum. It is small and compact enough to explore on foot, yet full of fascinating historical buildings, contemporary shops, craft studios and restaurants.
The city is known internationally for craft and design and hosts a number of cultural festivals annually, including the Kilkenny Arts Festival, the Cat Laughs Comedy Festival and the Rhythm and Roots Music Festival. It also has the National Craft Gallery as well as county-wide leisure trails, including the Made in Kilkenny Craft Trail, detailing studios and workshops you can visit to see craftspeople at work.
For more Kilkenny tourism information including accommodation, activities, events, heritage and food, visit https://visitkilkenny.ie/
---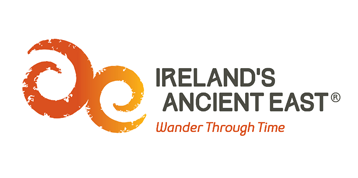 https://www.irelandsancienteast.com/ Kilkenny Medieval Mile